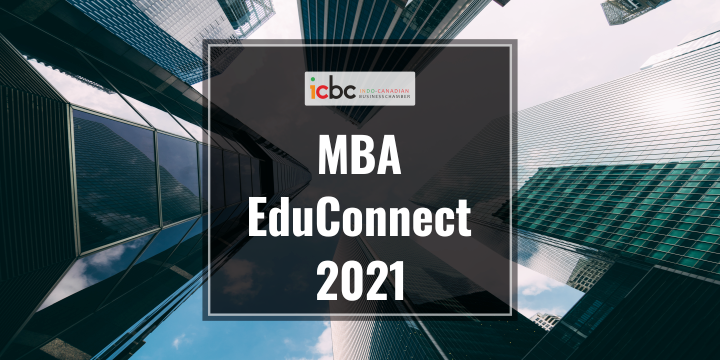 Webinar Time and Region
6 pm – 10 pm India (9:30 am Atlantic / 8:30 am ET / 7:30 am CT)
| India | Nepal | Bhutan | Bangladesh | Sri Lanka |
| --- | --- | --- | --- | --- |
| 27.09.2021 | 28.09.2021 | 28.09.2021 | 28.09.2021 | 28.09.2021 |
The Indo-Canadian Business Chamber with the support of the Government of Canada's Trade Commissioner Service (TCS) in India as well as the Immigration, Refugees and Citizenship Canada (IRCC) is pleased to present the ICBC MBA EduConnect 2020 Virtual Tour. Considering the restrictions due to the Pandemic, this virtual tour will cover all regions of India as well as Nepal and Bhutan. Canadian universities offering MBA programs to international students will be highlighting their course offerings, scholarships, student experience, accessibility, affordability, and career paths in an all-Canada context. These sessions will include a comprehensive panel interaction where officials from the High Commission, Immigration and participating institutions will make their presentations as well as 1-1 interactions with the participating audience of prospective students.
Why a Canadian MBA?
Canada boasts of some of the best business schools in the world
Canada ranked first among G-7 countries in a study measuring the extent to which management education matches needs of the business community
Five Canadian MBA schools in the top 100 Financial Times Global MBA Rankings
Three Canadian MBA schools in the top 100 (Financial Times Global MBA Rankings 2017)
Canada's MBA programs are offered in a variety of options at 41 universities
Collaboration with business and industry: work placements are part of many university
Over 50 Canadian Universities offered business Co-op programs which allow students to engage in productive work in their field of study and receive remuneration (Canadian Association for Co-operative Education, 2017)
Three Canadian MBA schools in the top 100 (Financial Times Global MBA Rankings 2018)

McGill University (Desautels) – 78th
The University of Toronto (Rotman) – 86th
Western University (Ivey) – 90th

Three Canadian universities ranked among the Top 100 (Times Higher Education World University Ranking for Engineering & Technology 2019)

The University of Toronto (31)
McGill University (55)
The University of British Columbia (65)

Nine Canadian universities rank among the global top 200 (The Times Higher Education World University Rankings 2019)
Why Should I Attend?
Choose from a range of Canadian business schools with specialized programming to suit various needs and interests
Interact directly with official representatives of top Canadian business schools
Discuss scholarship opportunities
Learn more from Canadian immigration presentation about study permit applications, post-graduate work permit programs, and immigration policies.
For more information, please email us at: mba@icbc.org.in
The Indo-Canadian Business Chamber (ICBC) is the only organization based in India which is dedicated to promoting Indo-Canadian economic and bilateral relations. ICBC works closely with the High Commission of Canada in India on core issues and initiatives related to bilateral trade in the India-Canada business corridor.
Since its inception in 1994, ICBC has contributed immensely to the ongoing increase of bilateral trade and its diversification by exchange of trade and investment delegations, power launches, interactive sessions and creating tie-ups with bilateral chambers of India's neighbouring countries like Nepal, Bhutan and Sri Lanka. It acts as a bridge between Canada and these adjoining countries and has signed MOU's with the Business Chambers of these countries. It also has a strong connect with the Chambers in Canada, namely Indo-Canada Chamber of Commerce (ICCC) and C-IBC (Canada-India Business Council)
Headquartered in New Delhi, ICBC has five operating regional councils in New Delhi, Ahmedabad, Mumbai, Bengaluru, and Kolkata. Having a strong membership base from a cross-section of business and industry and in a variety of sectors, its main focus is on sectors such as Education and Advanced Skills Development, Energy, Infrastructure, Aerospace, ICT and Legal services and, therefore, also works through active committees broadly in these areas.
Over the years, ICBC has had the privilege of hosting Indian and Canadian Federal and Provincial Ministers, senior government officials, business leaders, Presidents of Canadian Universities and various high level business and government delegations. For its exceptional role played in promoting bilateral trade and building strong relationship between the two countries, the Chamber received the Governor General's Medallion for being a friend of Canada in 2014. By signing a Memorandum of Understanding with the Government of West Bengal recently, ICBC has taken giant steps towards enhancing business opportunities for Canadian companies in India. With its pan-India presence and fervent networking activities, ICBC's contribution to the increase in Indo-Canadian bilateral trade has been enormous. It proactively continues to assist the two countries in formulating policies to facilitate trade.
Objectives
To promote trade and business relations between India & Canada.
To provide resources to companies of both countries with regard to trade and business contacts.
To serve as a voice for industry and facilitate exchange of knowledge between government and businesses in both the countries.
To provide valuable information to the membership at all times.
Benefits
Networking opportunities with prominent Indian and Canadian officials and experts in business and trade.
The opportunity to meet and work with fellow members and Indian & Canadian business people from different industries.
Collaborate with the activities of the High Commission of Canada on trade briefings, trade missions, receptions etc.
Access to ICBC services: www.icbc.org.in
September 27 India
September 28 Nepal
September 28 Bhutan
September 28 Bangladesh
September 28 Sri Lanka
September 27 India
Time in IST
 
5:45 PM
Panelists are requested to sign in advance
6:00 PM

Welcome Remarks (Main Room)

Government of Canada official
Nadira Hamid, CEO – ICBC

6:15 PM

Panel Discussion (Main Room) – Moderated by Anuj Bhasin, Trade Commissioner, Government of Canada

How Admissions Decisions are made
Trivia Round

Presentations (Main Room)

Schulich School of Business (5 mins)
Sobey School of Business (5 mins)
University of Alberta (5 mins)
University of New Brunswick – Saint John (5 mins)
University of Winnipeg (5 mins)
IRCC Canada: Study Permits (5 mins)
ICICI Bank: Canada Education Loan (2 mins): Extensive Presentation to take place in breakout room

Introduction of New Partner (Main Room)

Pearson PTE (1 min): Extensive Presentation to take in breakout room

6:45 PM
Delegates move to Breakout Rooms for 1-1 Student Interactions
 
Pearsons PTE presentation in breakout room during interactions
 
ICICI Bank presentation in breakout room during interactions
9:55 PM
Delegates move back to Main Room for concluding notes
10:00 PM
Session Ends
ICBC team member to accompany & support delegate in the breakout room

All sessions and interactions will be recorded
September 28 Nepal
September 28 Bhutan
September 28 Bangladesh
September 28 Sri Lanka
Important Notes
The virtual seminar will be hosted on the Zoom virtual platform
All participants are requested to use the confirmed registered joining link to login
The sessions can be viewed on your pc, mobile, laptop with a stable internet connection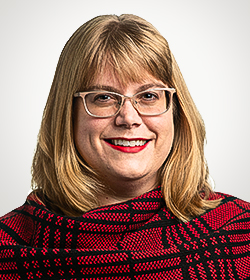 SARAH CRAIG
Program Promotion and Student Attraction and Engagement Specialist, MBA
University of New Brunswick – Saint John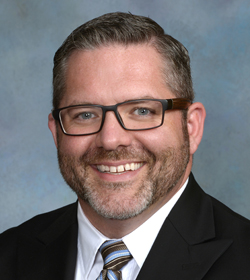 SHAWN TRACEY

Director – Graduate Student Support & Recruitment
Sobey School of Business- Saint Mary's University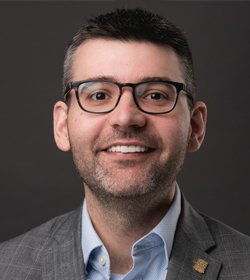 CHRIS LYNCH
Senior Director – Recruitment, Admissions & Marketing
Alberta School of Business, University of Alberta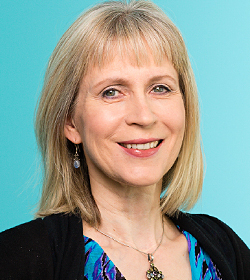 KIM LOEB
Executive Director
Professional Applied and Continuing Education, University of Winnipeg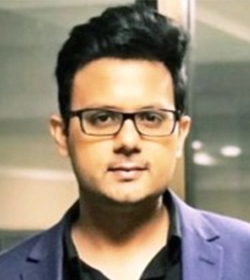 VIJENDER TRIVEDI

Associate Director, Student Services & International Relations
Schulich School of Business, York University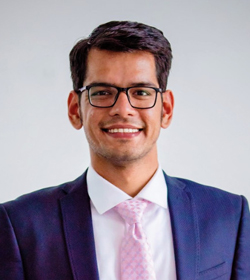 KARAN NARANG
Senior Manager, Student Services & International Relations
Schulich School of Business, York University
PARTICIPATING UNIVERSITIES